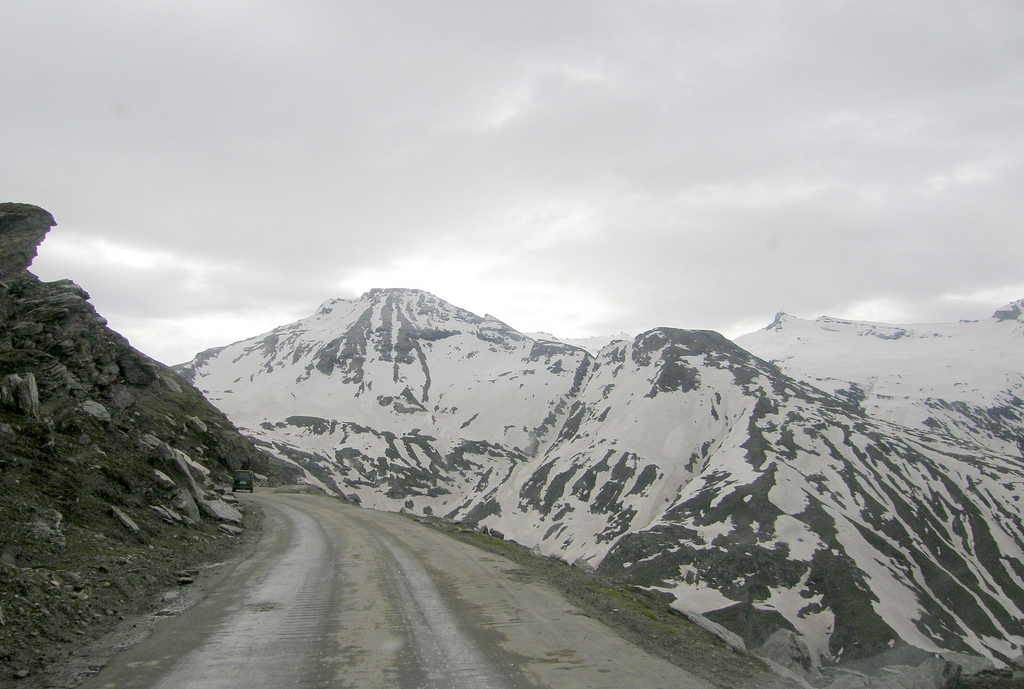 Rohtang pass has got the distinction of being one of the highest mountain passes in the world. It connects the Kullu valley with the Lahaul and Spiti valleys of Himachal Pradesh.
Weather and Landscape
Adventure Sports
Skiing and Trekking are the most popular adventure sports available in Rohtang Pass. Since it is covered by snow for nearly nine months in a year, skiing can be pursued to the maximum extent. Indian Travel and Tourism department has good training centers for the sport of Skiing.
Trekking is another popular sport here and there are excellent scenic trekking trails such as Shimla – Rohtang Pass trail where rare flowers and shrubs can be seen, Manali-Rohtang Pass-Batal trail which is equally enticing.
Rohtang Tunnel and snow point
Two major attractions of Rohtang pass are Rohtang tunnel and Snow point. Since this pass is very important, Indian government wanted to access it throughout the entire year. So a tunnel of 8.5 km was built in the year 2010 and it is called as Rohtang tunnel. It reduces the travel time of Rohtang pass to five hours.
Snow Point is a vast stretch of snow on the way where local vendors set up their stalls. This location is not a fixed one. As the season changes Snow Point also changes. Snow Point is the place to eat, play, have fun with yak rides, and snow mobile rides or even to stroll along.